Blog
Posted by functionalhealthminute on September 14th, 2018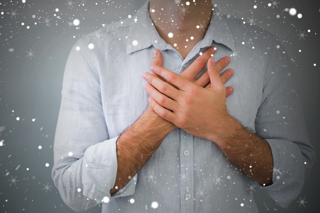 While most doctors prescribe antacids to lower stomach acid for heart burn and acid reflux, the real culprit may be that your stomach acid is already too low. This is called hypochlorhydria and it plays a role in autoimmune diseases such as Hashimoto's hypothyroidism.
Sufficient stomach acid, or hydrochloric acid (HCl), is necessary to:
Protect the body from pathogens. When we consume food, bacteria and other microorganisms come along with it. Stomach acid helps neutralize the ones we don't want in our bodies. HCl also acts as a barrier against bacterial and fungal overgrowth of the small intestine. This is important to preventing inflammatory compounds into the bloodstream where they can trigger Hashimoto's hypothyroidism.
Activate pepsin. HCl triggers the production of pepsin, which helps break down proteins to be absorbed in the small intestine. When proteins are not adequately digested, they can escape into the bloodstream where they trigger inflammation food sensitivities.
Digest proteins. If you have ever made ceviche or marinated meat in vinegar or lemon, you can see how acid breaks it down. Our stomach acid works much more quickly and efficiently than this.
Activate intrinsic factor. Stomach acid helps activate intrinsic factor, a glycoprotein made in the stomach that is necessary for absorption of vitamin B12.
Stimulate delivery of bile and enzymes. Adequate stomach acid stimulates release of bile from the liver and gall bladder and digestive enzymes from the pancreas. This also supports digestion of carbs, fats, and vitamins A and E.
Close the esophageal sphincter. Located between the stomach and the esophagus, the esophageal sphincter protects the delicate tissue of the esophagus from the strong acids of the stomach.
Open the pyloric sphincter. Stomach acid helps open this gateway between the stomach and the small intestine.
Absorb vitamins and minerals. Absorption of folic acid, ascorbic acid, beta carotene and iron are made more bioavailable by HCl in the digestive tract. Low stomach acid can cause poor absorption of calcium, magnesium, copper, chromium, manganese, selenium, vanadium, zinc, molybdenum and cobalt.
The gut is the seat of the immune system and all of these functions are vital for healthy gut function that can help you manage your Hashimoto's hypothyroidism and prevent inflammation and flare ups.
Hypochlorhydria is under diagnosed
An estimated 90 percent of the population suffers from hypochlorhydria (low stomach acid), yet most of us have never heard of it.
When stomach acid is too low your body cannot digest food thoroughly. The food in the stomach begins to rot and putrefy, the small intestine attempts to reject it, and the rotten food moves back up into the esophagus. While the food is not acidic enough for the small intestine, it is far too acidic for the esophagus.
In addition, low stomach acid leads to bacterial overgrowth, gut inflammation, increased food sensitivities, and higher risk for inflammatory disorders such as Hashimoto's hypothyroidism.
Key hypochlorhydria signs and symptoms include:
Burping, bloating, gas after meals
Upset stomach after eating
Nausea when taking vitamins and supplements
Indigestion, heartburn, acid reflux
Diarrhea
Desire to eat when not hungry
Undigested food in stool
Fatigue
Gut infections
SIBO (small intestine bacterial overgrowth)
Iron deficiency anemia
Deficiencies of vitamin B-12, calcium, and magnesium
Taking supplemental HCl can help support your own production and help you better digest your food. Take just enough so it doesn't cause burning. If taking even a little bit causes burning, you may have ulcers and an H. Pylori infection, which are not uncommon with hypochlorhydria.
Ask my office for more advice on improving your digestion, relieving your heartburn symptoms, and managing your Hashimoto's hypothyroidism.
Blog
Posted by functionalhealthminute on September 7th, 2018
If you're getting your TSH levels checked to monitor your thyroid health, it's best to get that done in the morning. Otherwise your results may come back normal even though you have hypothyroidism.
All the body's hormones follow a daily rhythm, including thyroid hormone. This means there are times of the day when it naturally higher or lower. Researchers tested the blood of hypothyroid subjects both before 8 a.m. and again between 2 and 4 p.m.
In hypothyroid patients both untreated and on thyroid medication, TSH dropped was substantially lower during the afternoon test. This means an estimated 50 percent of people with hypothyroidism are not being diagnosed.
In the untreated group, TSH was 5.83 in the morning and 3.79 in the afternoon. In the treated group, TSH was 3.27 in the morning and 2.18 in the afternoon.
A 2004 study also showed late morning, non-fasting TSH was 26 percent lower compared to early morning, fasting TSH. This means even a late morning blood draw could result in a failure to diagnose.
TSH blood test timing and functional medicine ranges
The timing of your blood draw plays an important role in reading a thyroid panel. However, there is more to it.
Even with an early morning blood draw, many doctors will still fail to diagnose hypothyroidism because they use lab ranges that are too wide and that do not reflect genuine thyroid health.
Many doctors still use a hypothyroidism TSH range of 0.5 to 5.0 e
ven though the American Association of Clinical Endocrinologists recommends 0.3 to 3.0.
In functional medicine we use an even narrower range of 1.8 to 3.0. We also know that only looking at TSH can miss hypothyroidism.
For example, TSH may be normal but other thyroid markers are off. That's why it's important to order a thyroid panel that includes total and free T4 and T3, reverse T3, free thyroxine index (FTI), T3 uptake, and thyroid binding globulins. Many conditions can cause poor thyroid function, including inflammation, hormonal imbalances, and chronic stress. Ordering these other thyroid markers provides more insight into such imbalances.
Always include a test for autoimmune Hashimoto's hypothyroidism
In addition to these markers, anyone with symptoms of hypothyroidism should also test for Hashimoto's, an autoimmune disease that attacks and destroys the thyroid gland.
Why? About 90 percent of hypothyroidism cases in the US are caused by Hashimoto's. To screen for Hashimoto's, order TPO and TGB antibodies.
Thyroid medications may be necessary to support thyroid function, but they do not address the autoimmunity attacking the thyroid gland. Failing to manage Hashimoto's increases the risk of developing other autoimmune diseases such as pernicious anemia, rheumatoid arthritis, vitiligo, and Type I diabetes. It will also make it more difficult to manage your symptoms.
Ask my office how to properly test and manage your thyroid function.
Blog
Posted by functionalhealthminute on August 31st, 2018
Emerging research reveals that higher-altitude living contributes to higher risk for depression and suicide. While studies continue to look into the mechanisms behind this trend, it's clear a variety of factors come into play. From the unique effects that altitude has on the brain to social and psychological aspects of life in the high country, many of these factors are influenced by your lifestyle and dietary choices.
In the United States, the highest suicide rates are in the intermountain area — in particular Arizona, Colorado, Idaho, Montana, Nevada, New Mexico, Utah, and Wyoming. Wyoming comes in first with two times the national suicide average, and the other states on this list consistently score in the top ten nationwide.
Resort town life: A recipe for desperation and impulsiveness?
While some studies reveal physiological factors behind the altitude-linked descent into suicidal depression, the experts say social, economic and cultural factors can also play a role.
Mountain community is transient by nature. The mountain resort-town life revolves around two seasons: winter and summer. Ski season and summer tourist season are the main busy times separated by two off-seasons that locals like to call "mud season."
During mud season, while everything is either buried in spring snowmelt or autumn rain, the tourists disappear, locals have little to no income, and one's sense of displacement, isolation, depression, and uncertainty can increase dramatically. Having to make it through this tough time twice a year, every year can cause high levels of stress and depression.
Social isolation. These remote communities are spread far apart, breaking up the interconnectedness that people have in more populated areas. In addition, many residents come and go during "mud season," making it hard to develop strong social bonds. This undermines the creation of the well-established intergenerational relationships, deep social connections, and the resulting support systems known for supporting mental health and stability.
Financial struggle and uncertainty. When we think of resort towns, we think of enjoyment and freedom surrounded by natural beauty. However, the reality for many residents is a life of working two to four jobs during tourist season, the twice-yearly mud-season of unemployment, unaffordable housing that changes frequently, and constant financial worries. This puts enormous stress on individuals, families, and relationships.
Party culture and substance abuse. Resort towns are notorious party towns, and the use of alcohol and other drugs is more prevalent. According to Mental Health America, substance abuse is likely a factor in half of all suicides, and the lifetime rate of suicide among those with alcohol problems is three to four times the national average.
Altitude's effect on the brain may increase suicide risk
A recent Harvard study analyzed previous studies linking life at higher altitudes to increased risk of depression and suicide.
While more than 80 percent of US suicides occur in low-altitude areas, that's because most of the population lives near sea level. Adjusted for population distribution, suicide rates are almost four times higher at high altitude versus low altitude.
A possible physiological explanation for this trend has been considered: Chronic hypobaric hypoxia, or low blood oxygen, might alter serotonin and dopamine metabolism in the brain as well as negatively influence how energy is transferred in cells and tissues.
Lowered serotonin production. Studies also show high altitude reduces serotonin levels, which is associated with mood and anxiety disorders. And the higher you go, the greater your risk for suicide.
In fact, Salt Lake City residents have a 30 to 40 percent higher risk of suicide just based on their altitude compared to those at sea level. Nearby Alta and Snowbird — both ski resort towns — have a suicide rate two times that of the national average.
Raised dopamine production. On the other hand, altitude increases the production of dopamine, the brain neurotransmitter associated with pleasure-seeking and risk-taking.
This is complicated by the fact high altitude living attracts outdoorsy risk-takers who may already have increased dopamine levels that make them prone to the impulsivity associated with suicide.
Support your mental health with dietary and lifestyle measures
While we need more research into the altitude-suicide connection, it's clear that high-mountain living presents many challenges to mental health. If you live in a high-altitude location, be aware of the factors below to see if your risk for depression and suicide may be higher.
Symptoms of impaired serotonin activity:
Loss of pleasure in hobbies and interests
Feelings of inner rage and anger
Feelings of depression
Difficulty finding joy from life pleasures
Depression when it is cloudy or when there is lack of sunlight
Loss of enthusiasm for favorite activities
Not enjoying favorite foods
Not enjoying friendships and relationships
Unable to fall into deep restful sleep
Symptoms of high dopamine activity:
Agitation
Anxiety
Impulsiveness
Heightened cognitive acuity
Hedonism
High libido
Hyperactivity
Insomnia
Mania
Paranoia
Lack of self-control
Anti-inflammatory diet to support brain health. Ongoing research reveals a strong link between brain inflammation and various depressive disorders. Support your body's ability to quell inflammation with a diet free of common allergens and reactive foods.
Symptoms of blood sugar dysregulation. Imbalances in blood sugar can be at the root of many mood issues.
Signs and symptoms of low blood sugar include:
Increased energy after meals
Craving for sweets between meals
Irritability if meals are missed
Dependency on coffee and sugar for energy
Becoming light headed if meals are missed
Eating to relieve fatigue
Feeling shaky, jittery, or tremulous
Feeling agitated and nervous
Poor memory, forgetfulness
Blurred vision
Signs and symptoms of high blood sugar include:
Fatigue and drowsiness after meals
Intense cravings for sweets after meals
Constant hunger
General fatigue
Waist girth equal to or larger than hip girth
Craving for sweets not relieved by eating them
Frequent urination
Increased appetite and thirst
Difficulty losing weight
Trouble falling asleep
Support your stress response with adrenal adaptogens and phosphatidylserine.
Panax ginseng
Ashwagandha
Holy basil leaf extract
Rhodiola
Boerhaavia (Punarnava)
Pantethine (B5) and B vitamins
Phosphatidylserine liposomal cream that delivers 2000mg per day
Moderate your caffeine intake. Caffeine can stress your adrenals, making it harder to cope with high stress.
Support serotonin levels with 5HTP (a serotonin precursor) or L-tryptophan.
Support brain bioenergetics with creatine.
Use moderate exercise to manage stress levels and support brain health.
Stress management practices such as meditation, chi gong, and yoga help to moderate stress and relieve depression.
Actively build community and social connections by joining a volunteer group, drama club, book club, or other organization.
Know the signs of increased social isolation in yourself and loved ones.
If you have substance abuse issues, please contact my office for a referral for assistance.
Check for deficiencies in vitamin D, B2, and iron, all of which can affect mood.
High altitude life has many joys and benefits, and it doesn't have to be a recipe for depression disaster. To learn more about how you can support your well-being while living at altitude, please contact my office.
For emergency help, contact the National Suicide Prevention Hotline at 1-800-273-8255 or suicidepreventionlifeline.org.
Blog
Posted by functionalhealthminute on August 24th, 2018
If you struggle with chronic exhaustion, insomnia, poor immunity, and persistent low blood sugar symptoms, you likely have poor function of the adrenal glands, which sit atop the kidneys and secrete stress hormones. However, your conventional doctor may have told you there is no such thing as adrenal fatigue based on guidance from The Hormone Foundation. What they may not understand is that there is a continuum of adrenal function and that the brain plays a role in adrenal fatigue.
The debate about adrenal fatigue versus primary adrenal insufficiency
The term "adrenal fatigue" has become a household word in the chronic illness world, and for good reason. The adrenal glands are our frontline against stressors large and small. In our constantly chaotic and nutritionally-depleted lives, these hard-working little glands can become worn down, sometimes to the point of barely working, right along with the areas of the brain that govern them.
What's confusing is a recent statement by The Hormone Foundation which claimed adrenal fatigue does not exist and is not supported by any scientific facts, and that primary adrenal insufficiency is the only real version of adrenal dysfunction.
However, according to integrative physician Richard Shames, MD, both adrenal fatigue and primary adrenal insufficiency exist along the same continuum, but are separated by severity of symptoms and treatment methods. In a nutshell, adrenal fatigue can also be referred to as mild adrenal sufficiency.
Primary adrenal insufficiency is caused by damage to the adrenal glands, such as by an autoimmune condition like Addison's disease that attacks and destroys adrenal tissue. Primary adrenal insufficiency is diagnosed through blood tests and can be treated with medications that replace adrenal hormones.
Symptoms of primary adrenal insufficiency include:
Weakness
Fatigue
Muscle aches
Loss of appetite with weight loss
Craving salty foods
Dizziness, low blood pressure
Feeling lightheaded when standing up 
Gastrointestinal symptoms such as nausea, vomiting, and abdominal discomfort
Adrenal fatigue describes when lab tests don't support a diagnosis of primary adrenal insufficiency but a person still experiences adrenal-related symptoms such as:
Excessive fatigue and exhaustion
Non-refreshing sleep
Feeling overwhelmed by or unable to cope with stress
Craving salty foods
Difficulty concentrating
Brain fog
Poor digestion
Functional medicine practitioners diagnose adrenal fatigue by considering symptoms as well as results from a 24-hour saliva cortisol test.
Current blood tests are good at diagnosing severe forms of adrenal insufficiency such as Addison's disease but not mild adrenal insufficiency, or adrenal fatigue. 
This debate between adrenal fatigue and primary adrenal insufficiency is reminiscent of the former debates about "mild" hypothyroidism. Twenty years ago, many endocrinologists denied mild hypothyroidism as a true diagnosis because they believed that as long as a patient was within conventional TSH reference ranges they could not possibly be sick. 
However, doctors trained in functional medicine recognize that a functional reference range — a narrower TSH range that reflects optimum thyroid health — means that a serious thyroid problem can exist within the conventional TSH range.
As testing and recognition of adrenal fatigue, which affects many people, continues to gain medical acceptance, we will start to refer to it as mild adrenal insufficiency.
The role of the brain in adrenal fatigue
It's important to understand the brain plays an important role in adrenal fatigue. This explains why nutrients to support your adrenal glands may not go the full mile when the real problem is happening between your ears.
Adrenal fatigue has at its roots poor function of the hypothalamus-pituitary-adrenal (HPA) axis. The HPA axis refers to the feedback loop between your body and areas of your brain that govern adrenal function. Unrelenting stress beats up this entire system, not just the adrenal glands, and it is more complicated and involved that simply low cortisol. The problem is compounded by the brain's predilection for efficiency, in this case becoming so efficient at stress until the tiniest thing triggers a big stress response. Or, you are so advanced you are too tired to respond to anything.
How the adrenals become fatigued
When our bodies experience stress, no matter how small or large, our adrenals pump out hormones such as adrenaline and cortisol to help us fight or take flight. Our bodies are designed to return to baseline after a stressor so the nervous system can return to a "rest and digest" state necessary for daily function.
However, in our chronically stressed modern lifestyles, our bodies are constantly reacting to stressors, many we are not even aware of, such as dietary triggers, toxins, and even electromagnetic frequencies.
This constant state of high stress hormones damages tissues in the body and brain and is linked to:
Suppressed immunity
Low energy
Depression
Insomnia
Insulin resistance and diabetes
High blood pressure
Heart problems
Increased belly fat
Removing all stressors in life is impossible, but there is much we can do to support adrenal function and buffer the damage of stress.
Adrenal adaptogens and phosphatidylerine are two natural routes that especially support the HPA axis and the brain's ability to handle stress.
Contact my office for more support in taking care of your adrenals, HPA axis, and your ability to become more resilient to stress.
Blog
Posted by functionalhealthminute on August 17th, 2018
If you shy away from fats for fear of heart disease, you aren't alone, you may be surprised to learn that carbohydrates, not fats, are the culprits in heart disease.
For decades scientists and doctors have blamed dietary fats — especially saturated fat — for heart disease. We've been advised to stick to a low-fat, high-carb diet based on grains to keep our hearts healthy.
We now know this advice was based on outdated observational studies. As it turns out, none of the studies truly linked high-fat diets to heart disease, and numerous recent studies have debunked the theory.
In fact, the low-fat, high-carb diet promoted for decades by organizations such as the American Heart Association, the National Cholesterol Education Program, National Institutes of Health, and by the U.S. Department of Agriculture may have actually played a strong — yet unintended — role in today's epidemics of obesity, type II diabetes, lipid abnormalities,  and metabolic syndromes.
Limit carbs, not fat, for heart health
For most people, it's carbohydrates, not fats, that are the true cause of heart disease.
Since 2002, low-carb diets have been studied extensively with more than 20 randomized controlled trials. These studies show that limiting your consumption of carbohydrates rather than fats is the surer way to decrease heart disease risk.
An analysis of more than a dozen studies published in the British Journal of Nutrition found that subjects consuming a low-carb diet had a healthier cardiovascular system and body weight than those on low-fat diets.
The Prospective Urban and Rural Epidemiological (PURE) study not only found that increasing fat intake was linked to lower risk of heart disease, but as carbohydrate intake is increased, the risk of heart disease grew stronger.
Include plenty of healthy fats in your diet
We need plenty of healthy fats for our bodies and brains to function at their best. Low-fat diets have many risks, including decreased brain function, poor brain health, and hormone imbalances.
Essential to your body's function, fats:
Provide a major source of energy
Aid in absorption of certain minerals
Help you absorb vitamins A, E, D, and K
Help reduce inflammation
Are necessary for building cell membranes
Help build nerve sheaths
Are essential for blood clotting and muscle movement
Help maintain your core body temperature
Protect your core organs from impact
Provide the key nutrient for your brain, which consists of nearly 60 percent fat
Four types of fat: Eat three, avoid one
Four types of fat are found in our diet, all with different characteristics and effects. Some are great, some are good, and one is purely horrible.
Saturated fat. Instead of being linked to heart disease, saturated fats actually offer important health benefits:
Supports brain health
May reduce risk of stroke
Raises HDL (your "good") cholesterol
Changes the LDL ("bad") from small, dense particles — dangerous for heart health — to large particle LDL, which does not increase heart disease risk. This has been intensively studied in the past few decades and the studies consistently show these results.
Saturated fats are solid at room temperature. Examples include red meat fat, cooled bacon grease, whole milk, cheese, and coconut oil.
Monounsaturated fats (MUFAs) are "essential," meaning that your body doesn't produce them on its own and you must get them through your diet.
MUFAs are liquid at room temperature and begin to solidify when refrigerated. They can be found in olive oil, nuts, avocados and whole milk.
Monounsaturated fats can help:
Prevent depression
Protect you from heart disease
Reduce risks for certain kinds of cancer
Improve insulin sensitivity
Assist with weight loss
Strengthen bones
Consuming higher levels of MUFAs than saturated fats has a protective effect against metabolic syndrome, a cluster of disorders that increases the risk for cardiovascular disease.
Polyunsaturated fats are also "essential," meaning your body doesn't produce them on its own and must get them via dietary intake.
Polyunsaturated fats can help improve blood cholesterol levels, which can decrease the risk of heart disease, and may also help decrease the risk of Type 2 diabetes.
There are two types of polyunsaturated fats: Omega 3 and Omega 6.
Omega 3 fats are linked with lowered inflammation, better brain function, and reduced risk of cardiovascular disease. Fish high in omega-3 fatty acids include salmon, mackerel, tuna, trout, sardines, and herring. Plant sources include ground flaxseed, walnuts, and sunflower seeds.
While we do need some omega 6 fatty acids in our diet, excess consumption is inflammatory and is connected to heart disease, type 2 diabetes, obesity, psychiatric issues, and cancer.
To prevent an inflammatory environment, increase your consumption of omega 3 fats and lower consumption of omega 6. Researchers recommend a ratio of omega 6 to omega 3 that ranges from 1:1 to 4:1.
Trans fats are the one type of fat to always avoid. A byproduct of a process called hydrogenation that makes healthy oils into solids and prevents them from becoming rancid, trans fat have no health benefits. Their risks include:
Increased levels of harmful LDL cholesterol in the blood
Reduced beneficial HDL cholesterol
Increased inflammation
Higher risk for insulin resistance (a risk for Type 2 diabetes)
Trans fats are so risky the FDA issued a ban in 2015 that required they be removed from processed foods within three years.
Six foods to include for healthy fat intake
Avocado
Rich in monounsaturated fats (raises good cholesterol while lowering bad)
High in vitamin E
High protein for a fruit
Provides folate
Coconut oil is rich in medium-chain fatty acids which:
Are not stored as fat by the body as readily as other fats
Support brain function and memory
Are easy to digest
Extra virgin olive oil
Very high levels of monounsaturated fats
Supports heart health and cognitive function
Best for low or medium heat cooking (not high heat)
Omega 3 fatty acids
Found in cold water fish such as salmon and sardines
Easy to consume via fish oil supplements
Anti-inflammatory
Nuts and seeds
Rich in ALA (alpha lipoic acid) Omega 3 fats for the brain
Helps lower LDL ("bad") cholesterol
MCT oil (from coconuts)
Provides medium-chain triglycerides, a healthy form of saturated fat
Easily digested
Limiting intake of carbohydrates, rather than fats, is a surer way to decrease the risk of heart disease. Many doctors have seen how low-carb diets with plenty of healthy fats help patients lose weight, reverse their diabetes, and improve their cholesterol.
For more information on how to support your heart health, contact my office.
Blog
Posted by functionalhealthminute on August 10th, 2018
Many of us start the day with a small breakfast as we run out the door, followed by a medium sized lunch and a large dinner. We also tend to snack throughout the day and even grab a bite before bed. However, while what we eat is important, a growing body of research suggests when we eat matters too.
The digestive system's circadian rhythm
While you have likely heard of the circadian rhythm, the master "clock" in the brain that governs our sleep-wake cycle, we actually have a variety of circadian clocks that govern the daily cycle of activity for every organ.
These rhythms exist because every organ needs downtime for repair and regeneration.
The digestive system is no exception. During the day, the pancreas increases production of insulin, which controls blood sugar levels, and then ramps it down at night.
The gut has a clock that regulates the daily enzyme levels, absorption of nutrients and waste removal. Even our gut microbiome operates on a daily rhythm.
Circadian clocks optimize our health by aligning our biological functions with regular and predictable environmental patterns. Disrupting our circadian clocks — such as by skipping breakfast or eating at midnight — can result in health issues such as weight gain, metabolic syndrome, cancer, cardiovascular disease, and more.
Eat breakfast daily
About 20 to 30 percent of American adults skip breakfast. Some do it to save time, many do it in an effort to lose weight. However, studies show that people who eat breakfast daily are less likely to be obese, malnourished, suffer from impaired blood sugar metabolism, or be diagnosed with diabetes.
They are also less likely to have the heart disease risk factors of high blood pressure and high cholesterol. Even the American Heart Association recently endorsed biologically appropriate meal timing to reduce the risk of heart disease.
Just eating breakfast isn't the only important thing however. It's critical to start the day with a breakfast that provides plenty of protein and healthy fats, and a minimum of sugars. This helps support blood sugar balance and proper brain function throughout the day.
Make breakfast the largest meal for weight control and fat loss
The timing in relation to the size of our meals is also important.
Research shows having the largest meal in the morning appears to help with weight control compared to having a large meal in the evening.
In fact, a person eating the identical meal at different times of day might deposit more fat after an evening meal than a morning meal.
This is partially because insulin, a hormone that helps with blood sugar control, appears to be most efficient in the morning. In addition, we burn more calories and digest food more efficiently in the morning than later in the day when most of us eat our largest meal.
In one study, a group of overweight women with metabolic problems were put on a 1400 calorie-per-day diet. Half consumed 700 calories at breakfast, 500 calories at lunch, and 200 calories at supper, and the other half reversed that pattern.
Women in both groups lost weight and experienced reduction in fasting glucose, insulin, and ghrelin (a hunger hormone), but in the same time frame the large-breakfast group experienced added benefits:
They lost 2.5 times the weight compared to those who ate the largest meal at dinner.
They had significantly greater decrease in fasting glucose, insulin, and triglyceride levels.
Their satiety (sense of fullness) scores were significantly higher.
They also lost more body fat, especially in the belly.
According to the researchers, a high‐calorie breakfast and a reduced calorie dinner is beneficial and might be a useful alternative for managing obesity and metabolic syndrome.
The body needs fasting periods for optimum health
Fasting signals to the body to start burning stores of fat for fuel. Most of us eat meals and snack from the time we wake up until shortly before bed — or even in the middle of the night. In fact, studies show the average person eats over a 15-hour period during the day. This short fasting time period may interfere with optimal metabolism and increase weight gain.
Researchers put a group of prediabetic men through two eating cycles. In one phase, they ate meals within a 12-hour window for five weeks.
Then in another phase, they ate the same meals in a time-restricted six-hour window starting in the morning.
They ate enough to maintain their weight, so they could assess whether the time-restricted regimen had benefits unrelated to weight loss.
The six-hour meal schedule improved insulin sensitivity, insulin beta cell responsiveness, reduced oxidative stress, increased appetite, and significantly lowered blood pressure.
In addition, the men who ate only one or two meals per day fared better than those who ate three meals.
A recent review of the dietary patterns of 50,000 adults over seven years provides added evidence that we should ingest most of our calories early in the day, including a plentiful breakfast, a smaller lunch, and a light supper.
The researchers said that eating breakfast and lunch five to six hours apart and making the overnight fast last 18 to 19 hours may be an effective method for preventing long-term weight gain.
Another recent study found that subjects who added snacks to their daily meals tended to gain weight over time, while those who had no snacks tended to lose weight.
Light exposure is key for proper metabolism
Sufficient exposure to natural light and darkness also play an important role in how we metabolize food for either energy production or fat gain.
At night, the lack of sunlight signals our brain to release melatonin, the hormone that prepares us for sleep. In the morning, the light stops melatonin production and we wake up.
When we change that signaling — whether from a late-night meal, artificial lighting at night (especially blue screen light), shift work, flying and travel, or changing our eating patterns — it confuses our bodies' circadian clocks. Eating at the wrong time of day strains the digestive organs, forcing them to work when they are supposed to rest.
Shift workers, who account for about 20 percent of the country's work force, have a particular problem with disturbed circadian clocks. Many frequently work overnight shifts, forcing them to eat and sleep at odd times. Nighttime shift work has been linked to increased risk of obesity, diabetes, heart disease, and breast cancer.
Studies have linked poor melatonin activity and disrupted sleep-wake cycles with increased risk of dementia and Alzheimer's, cancer, autoimmune flare-ups, obesity, and more.
Low blood sugar may require a before-bed snack
One important exception to the "don't eat right before bed" rule is for those who have chronic low blood sugar. For these people, keeping blood sugar stable throughout the day — and night — is critical for brain health, energy level, and more.
If you suffer from the following chronic low blood sugar symptoms, it may be best to take a small, high-protein low sugar snack just before bed:
Constant sugar cravings
Nausea or lack of appetite in the morning
Irritability, light-headedness, dizziness, or brain fog if meals are missed
Craving caffeine for energy
Eating to relieve fatigue
Afternoon energy crashes
Waking around 3 a.m.
Daily habits to maximize your dietary rhythm
To help maximize your meal timing and metabolism, incorporate the following habits into your day:
Make breakfast your largest meal and make dinner your smallest. While this may prove difficult for those with a busy social life or family that sits down to a big dinner every evening, make the evening meal smaller whenever possible.
Prioritize protein and healthy fats with breakfast, and minimize sugar and caffeine intake especially before lunch, to stabilize blood sugar and regulate metabolism.
Avoid between-meal snacks and bedtime goodies. The exception is for those who have chronic low blood sugar as mentioned above.
Try time-restricted eating pattern, or intermittent fasting, to maximize weight management.
Manage exposure to blue light at night:
Avoid screen light in the evening
Install the f.lux app on your phone and computer
Read a book
Wear blue-blocker glasses at night
Install amber or red light bulbs for evening use
If you have chronic low blood sugar, a small before-bed snack with plenty of protein may be a good idea to keep your blood sugar stable all night and prevent that 3 a.m. wake-up.
While studies suggest that prioritizing larger meals early in the day helps support metabolic health, it does not necessarily mean that you should skip dinner. Instead, have your dinners earlier and make them relatively light. 
The take-home message here is like the old proverb, "Eat breakfast like a king, lunch like a prince and dinner like a pauper."
Blog
Posted by functionalhealthminute on August 2nd, 2018
Most everyone has heard of SAD, or Seasonal Affective Disorder, when winter brings on chronic blues. But if you feel better in winter than summer, you may have summer SAD, also called reverse SAD. While the jury is still out on the causes of summer SAD, there are ways to get through the season with more energy, better sleep, and improved mood.
Although both winter and summer SAD and summer SAD share symptoms of sadness and anxiety, they diverge in potential causes and remedies.
Winter SAD commonly involves sadness and anxiety, sluggishness, weight gain, oversleeping, cravings for high-carb foods, social withdrawal, and a loss of interest in typically enjoyable activities.
While summer SAD also causes sadness and anxiety, it differs from winter SAD by causing the following:
Agitation and irritability
Weight loss
Insomnia
Feeling overheated at night
Loss of appetite
Increased suicidal ideation
Increased sex drive
While five percent of the population suffers from winter SAD, researchers estimate roughly one percent suffer from the summer version, and women with summer SAD outnumber men two to one.
Both are considered major depression with seasonal patterns.
Spring and summer depression can be especially hard to cope with because sufferers feel very out of step — everyone is happier when you're more miserable.
Suicide is a concern with summer SAD as suicide is more of a concern when people are depressed and agitated rather than depressed and lethargic.
Are the causes for winter and summer blues the same?
Most theories regarding the cause of the winter blues — what most of us think of as SAD — stem from the fact that short winter days reduce our exposure to daylight, leading to an increase in the hormone melatonin. This can negatively affect our body's circadian rhythm, or sleep-wake cycle, as well as brain hormones that affect mood, motivation, and appetite.
Support for this theory comes from the overwhelming success of morning light therapy in the winter. When the brain is exposed to natural light in the morning, it helps regulate the circadian rhythm, improving sleep, energy level, and mood.
The causes for summertime SAD however, are not yet clear. The theories below are being studied, but a consensus has yet to be reached.
Allergies. Some patients report worse symptoms on high-pollen days.
Possible genetic component. More than two-thirds of patients with SAD have a relative with a major mood disorder.
Hypothalamus. Some scientists believe the root cause could lie in the brain's hypothalamus, our brain's control center for hormones.
Changes in light. While winter SAD has been linked to decreased light, summer SAD may be related to longer days and increased light offsetting the circadian rhythm by activating the body's melatonin response at the wrong time of day.
Heat and humidity. Sensitivity to heat and humidity may come into play, including in areas with milder summers, although incidences go up in hotter areas.
Study subjects with summer depression were shown to experience a significant increase in body temperature at night compared to non-sufferers. When they were wrapped in cooling blankets at night their temperatures dropped and their symptoms disappeared. As soon as they went outside into the summer heat, their depression returned.
Without a known cause, how do I manage my summer SAD?
While the causes for summer SAD are not yet decided, here are some tools to help you cope with those summertime blues:
Early morning sunlight. Get 30 to 60 minutes of early morning sunlight as often as possible to help shift your body clock into the proper circadian rhythm.
Blackout curtains. Install these in your bedroom during the summer to mimic the cool dark of winter nights.
Open bedroom windows at night. This will improve air flow and keep room temperatures lower for improved sleep.
Sunglasses. Avoid bright light by wearing sunglasses outside the house. Even on cloudy days there is substantial exposure to sunlight. At higher latitudes, the blue light spectrum is more prevalent, making cloudy days have more glare.
Avoid blue light and screen light in the evening. This helps the body to adjust its hormone production in preparation for a proper sleep cycle. Some patients find wearing blue-blocker glasses and installing the f.lux app on phones and computers also helps immensely.
Cool your bed. While cooling therapies are not guaranteed to be permanent fixes, the temporary help can make a big difference in sleep quality. You can use low-tech solutions like frozen water bottles in your bed or opt for more high-tech solutions like a cooling pad or bed fan.
Check thyroid levels. Some evidence suggests those with summer SAD have low thyroid function, which can affect temperature regulation, mood, sleep, appetite, weight, energy, and more.
Exercise daily.
Eat an anti-inflammatory diet.
Eat plentiful and varied produce. This will support your healthy gut bacteria and help support production of neurotransmitters to support brain health and mood regulation.
If you suffer from summertime SAD, contact my office to find out how you can reclaim your energy, appetite, and mood.
Blog
Posted by functionalhealthminute on July 27th, 2018
Entrepreneurs face countless problems with money, partners, employees, failure, and never-ending uncertainty. The physical, mental, and emotional consequences can take their toll.
According to researchers, people who own their own businesses tend to be passionate people in the best and worst ways and are more prone to:
Hopelessness
Depression
Despair
Sense of worthlessness
Loss of motivation
Suicidal thinking
Entrepreneurs' burdens are doubled by the obligation they feel to keep their problems to themselves.
Overwork and poor self-care: a recipe for disabling exhaustion
Researchers also suggest that entrepreneurs struggle with hypomania — a milder version of mania seen in 5 to 10 percent of Americans. This makes them prone to overworking.
Business owners tend to dive into their projects and succumb to poor diet, lack of sleep, not enough social support, and minimal exercise.
These habits make them less resilient emotionally and physically and more prone to health consequences.
Self-care as the foundation for business success
Though running a business or launching a startup is full of stress, you can still support your resilience, health, and energy.
Find emotional support. Don't be afraid to ask for help. See a mental health professional if you are experiencing symptoms of significant anxiety, PTSD, or depression.
Make time for friends and family. Research shows social connections improve physical health, psychological well-being, and longevity.
Get regular, adequate sleep. According to the CDC, adults who average fewer than seven hours sleep per night are more likely to report chronic health conditions such as heart attack, stroke, asthma, SOPD, arthritis, depression, diabetes, and dementia.
Exercise regularly. Moderate daily exercise helps reduce stress, improve mood, reduce inflammation, improve sleep, manage weight, and support good gut bacteria for better brain function.
Exercise should leave you feeling energized and refreshed. If you exercise and feel exhausted, you over-did it.
Get out in nature. Spending time in nature — whether in a beautiful park, or out on the trail — elevates our sense of well-being and may reduce risk of depression.
Take a digital sabbath. Unplug for an hour every day or a full day on the weekend. It does wonders for your mental and emotional health, and it makes room for real-time social connections that further support your health.
Travel less. When we are on the road — or in an airplane — we face irregular schedules, poor diet, and sleep deprivation. When possible, avoid travel during times of stress.
Schedule time off. Create regularly scheduled time where you have absolutely no commitments, not even wrangling the kids at the playground. Make a day solely for you and only do what brings you joy and rejuvenation.
Support your gut health for good mental health. Our gut microbiome — the community of bacteria present in the digestive tract — is innately tied to many aspects of our health, from energy level to mood and brain function.
An anti-inflammatory diet will help support gut health and your stress resilience.
Eating plentiful and varied produce (with a minimum of fruit to avoid spiking blood sugar) is one of the best ways to support healthy gut bacteria. Aim for five to seven servings per day.
Support your adrenal glands. The health of our adrenal glands can make the difference between being energetic and being burned out.
Adrenal adaptogens, phosphatidylserine, and plenty of sleep are ways to support your adrenals.
Avoid junk food and excess sugar. These items put the adrenal glands into overdrive, draining them of their reserves.
When you support your health your energy increases, your mental focus improves, you become more efficient, and you are better able to handle the chaos that running a business requires.
If you need support in any of these areas, contact my office for more information.
Blog
Posted by functionalhealthminute on July 20th, 2018
If you have an autoimmune condition, you may be familiar with restricted diets such as the autoimmune protocol (AIP), GAPs, or FODMAPs. These diets can significantly reduce inflammation, help you determine food sensitivities, and address root causes of mysterious symptoms. However, some people experience little to no improvement and may even get new food sensitivities. The culprit could be loss of oral tolerance.
The good news is you can start improving your oral tolerance now so you react to fewer foods.
There are different types of tolerance:
Chemical tolerance is the ability to appropriately tolerate chemicals in the environment without an immune reaction, such as reacting to perfumes.
Self-tolerance is your immune system's ability to recognize and respond appropriately to your own body. Loss of self-tolerance leads to autoimmune disease.
Oral tolerance is the immune system's ability to properly recognize and tolerate food proteins.
Any of these forms of tolerance can be lost when the immune system is out of balance. When you lose one you are more likely to lose the others since they are based on similar underlying factors.
If you experience increased food sensitivities, you may be losing oral tolerance.
Over reactive dendritic cells and oral tolerance
Dendritic cells are immune cells in the small intestine that determine whether the immune system should react to foods.
They become over reactive when food proteins aren't thoroughly digested, which can lead to loss of oral tolerance. You can support digestion by taking hydrochloric acid (HCL) and digestive enzymes with your meals.
Another cause for over reactive dendritic cells is low levels of SIgA cells, antibodies that defend the gut.
Retinol vitamin A (not beta carotene) at 5000 IU a day can help support oral tolerance. However, the main approach to boosting SIgA cells is to address adrenal fatigue, chronic infection, steroid use, or other chronic stressors to your immune system.
Regulatory T cells and oral tolerance
Regulatory T cells (T reg cells) decide whether the immune system should accept food proteins or attack them, causing an inflammatory response. You can encourage your T reg cells to dampen inflammation through plentiful omega 3 fatty acids, supplemental forms of absorbable glutathione, and vitamin D.
Boosting endorphins, our own feel-good chemicals that we get from exercise, laughter, and other pleasurable activities, also dampens inflammation and modulates immune function.
Liver detox
Managing liver detox function can help improve oral tolerance. The liver has two key detox pathways that make fat-soluble compounds water-soluble for the body to eliminate:
Phase I pathway changes a compound's structure so molecules can attach to it in the next step.
Phase II pathway involves multiple steps that help attach molecules to the compound so it can be eliminated safely.
Ask my office about nutritional and botanical compounds that support liver detoxification and bile synthesis and elimination.
When starting liver detox supplements, choose a quality brand that combines many nutrients, and start slowly to avoid unpleasant side effects.
Diversity of gut bacteria
A rich diversity of gut flora is one of the most important things for healthy oral tolerance. These bacteria produce short chain fatty acids (SCFA), which help dampen inflammation.
For some people, a limited diet can reduce the variety of gut bacteria. Eat a wide variety of produce and try to consume at least 7 to 9 servings of fruits and vegetables a day to support oral tolerance. Be cautious of inflammatory blood sugar spikes from too much fruit.
In addition to eating varied and plentiful produce, you can supplement with SCFA.
Other factors that affect oral tolerance
Other factors that affect oral tolerance include histamine reactions, eating too much salt (excess sodium is inflammatory), hormonal imbalances, hypothyroidism, and more.
Chronic stress can also impact oral tolerance by producing high levels of adrenal hormones that suppress SIgA cells and also lead to depression, insulin resistance and diabetes, high blood pressure, and more.
Chronic stress can take many forms, such as:
Food intolerances
Autoimmunity
Systemic inflammation
Emotional conflict and worry
Exposure to environmental toxins
Blood sugar imbalances
Chronic pain
A diet high in sugar and starches
Blood sugar imbalances are one of the most common causes of chronic stress. When your blood sugar spikes high or low, the stress response suppresses SIgA cells and promotes leaky gut and inflammation, leading to loss of oral tolerance. Blood sugar imbalances are at the root of hormonal imbalances and many other metabolic disorders.
Mediate blood sugar imbalances with anti-inflammatory diet low in sugars and carbs, plenty of exercise, and stress management techniques.
Lab testing for oral tolerance
A food sensitivity panel can determine which foods need to be avoided, and can also show how well your oral tolerance protocol is working.
However, if you have clear symptoms of oral tolerance but your panel shows few to no positive markers, you may have a depressed immune system. In this case, it's important to first boost SIgA levels.
You can screen for low SIgA prior to your Cyrex test by ordering a total immunoglobulin (IgG, IgA, and IgM) test.
If you are experiencing symptoms of food reactivity and loss of oral tolerance, contact my office for more advice.
Blog
Posted by functionalhealthminute on July 12th, 2018
Vitamin D is one of the few nutrients we can't get enough of from food. Our bodies are designed to make vitamin D from sunlight, yet modern life has made that difficult. The result is a worldwide 50 percent deficiency in vitamin D, even in sunny locations.
Why we can't get enough of the sunshine vitamin
While some foods contain vitamin D, our main source is supposed to be sun exposure and we synthesize it using cholesterol.
However, certain factors stand in the way:
Reduced sun exposure. We spend far fewer hours outside than our ancestors and slather on sunscreen when we are outside. People with dark skin or who live farther north have even less ability to make vitamin D from sunlight.
Limited diet. Most people don't eat the foods that contain more vitamin D, such as organ meats, salmon and fish liver oil, and egg yolks. Two foods fortified with vitamin D — dairy (a common immune reactive food) and breakfast cereals (gluten and grains).
Gut inflammation and fat malabsorption. Vitamin D is fat-soluble. When the gut is inflamed due to leaky gut and other inflammatory gut disorders, fat absorption is compromised and your vitamin D levels suffer.
Stress. High cortisol levels from chronic stress can deplete vitamin D levels.
Symptoms of vitamin D deficiency can include:
Fatigue
Weakness
Depression
Muscle, joint and bone pain
Gum disease
Brittle or soft bones
Digestive issues
Asthma
Suppressed immune system
What vitamin D does for you
Vitamin D is actually a hormone, and along with thyroid hormone, is one of the two hormones every cell in your body needs. It regulates hundreds of different pathways throughout the body.
Bone density. Vitamin D has long been known to play a role in preventing breakdown of bones and increasing the strength of the skeletal system.
Mood regulation. Low vitamin D is linked to a 14 percent increase depression and a 50 percent increase in suicide rates. Increasing vitamin D intake can help improve anxiety and depression.
Brain health. Vitamin D's biologically active form has shown neuroprotective effects including the clearance of amyloid plaques common to Alzheimer's Disease. Associations have also been noted between low 25-hydroxyvitamin D and dementia.
Reduced cancer risk. Optimal vitamin D levels are associated with lower rates of cancers of the breast, ovaries, prostate, and pancreas.
Sleep quality. Adequate vitamin D is associated with improved sleep.
Immune regulation. Vitamin D plays a key role in promoting regulatory T cells, which decide whether to dampen or promote inflammation in the body.
This is particularly important in dampening autoimmunity, when the immune system attacks body tissue.
Studies show more than 90 percent of those with autoimmunity have a genetic defect that promotes vitamin D deficiency.
Low vitamin D levels are associated with autoimmune conditions such as Hashimoto's, multiple sclerosis, type 1 diabetes, inflammatory bowel disorders, rheumatoid arthritis, and even Parkinson's disease.
A common thread in all chronic illnesses, inflammation is shown to be reduced by adequate vitamin D levels.
Ways to boost vitamin D
Sunshine. Get 20 to 60 minutes of sun on your skin per day, depending on your skin tone and latitude. The more skin exposed, the more D you produce.
Food sources. Include salmon, mackerel, tuna, sardines, and egg yolks in your diet.
Supplementation. Vitamin D exists in two forms, D2 and D3.
While vitamin D2 is commonly seen on mainstream vitamin labels, vitamin D3 is twice as effective at raising vitamin D levels in the body.
Current mainstream dosage guidelines for vitamin D are based solely on maintaining proper bone density and not preventing chronic health conditions.
Since vitamin D is fat soluble, its recommended to take it in an oil-based soft gel capsule or liquid form with a meal that includes fat.
For autoimmune management, doses of vitamin D can range from 5,000 to 10,000 IU per day. Some people take higher doses if their genetics hamper absorption. It's best to test your levels every three to six months.
Emulsified vitamin D
Emulsified vitamin D3 (cholecalciferol) enhances absorption and helps prevent toxicity at higher doses.
Support fat metabolism with digestive enzymes
If you have leaky gut, celiac disease, gluten sensitivity, or have had your gall bladder removed, your ability to absorb fat may be compromised. Since vitamin D is fat-soluble, make sure your body can absorb it by adding digestive enzymes to your daily regimen.