Blog
Posted by functionalhealthminute on November 9th, 2018
Many people eat organic food because they believe it is better for their health, yet until recently scientific evidence of its benefits has been in short supply. Now a new study adds weight to previous research suggesting an organic diet may reduce the risk of certain types of cancer.
The French study, published in the Journal of the American Medical Association (JAMA), surveyed nearly 70,000 subjects, mostly women, to determine whether an organic foods diet was related to a reduced risk of cancer during a five-year study.
Results showed that subjects who consumed organic foods most frequently had a surprising 25 percent fewer cancers than those who never ate organic. Organic foods were most strongly linked with much lower incidences of postmenopausal breast cancers and non-Hodgkin's lymphoma.
"We did expect to find a reduction, but the extent of the reduction is quite important," said Julia Baudry, the study's lead author. 
The study was consistent with findings from a previous British study that followed more than 600,000 female subjects for nine years and found consumption of organic foods linked to a 21 percent reduced risk of non-Hodgkin's lymphoma.
While subjects in the UK study only responded to one question about how often they ate organic food, participants in the French study gave more detailed information about three 24-hour records of their intake, including:
How frequently they consumed 16 different types of organic foods, including produce, dairy, soy, meat, fish, eggs, grains, legumes, flour, oils, condiments, wine, coffee, teas, and more.
Information about education, occupation, income, smoking habits, and more.
People who eat organic tend to have higher incomes and more years of education than those who don't. The study adjusted for these factors as well as physical activity, use of alcohol and tobacco, weight, and family history of cancer.
Those who most frequently consumed organic foods had astounding results:
76 percent fewer lymphomas
86 percent fewer non-Hodgkin's lymphomas
34 percent reduction in post-menopausal breast cancers
The reduction in lymphomas might be expected as former studies revealed a higher rate of some lymphomas among farm workers exposed to certain pesticides.
This brings up two questions:
Is the reduced risk of cancer associated with organic food liked to the reduced pesticides used in organic farming?
Does an organic diet reduce breast cancer risk because many pesticides are endocrine disruptors that mimic estrogen function, and hormones play a role in breast cancer?
Are pesticides to blame?
Previous research has shown that those who eat more organic foods have lower levels of pesticide residues in their urine, and a recent study showed that consumption of pesticide-laden foods directly increases levels of urinary pesticides.
The UK and French studies did not measure urinary pesticide levels, which has earned criticism from Harvard nutrition experts who have called for long-term studies to confirm results and learn more about why organic foods reduce cancer risk.
"Natural" doesn't mean "organic"
As we learn more about the effect of environmental toxins on our health, increasing numbers of people are reading food labels. We all want foods that are safe, healthy, and made using practices that align with our values.
Yet food marketing can be misleading and it's important to understand food labeling terms, in particular "natural" versus "organic."
The USDA sets strict guidelines for organic food production and labeling.
Organic. Products can be labeled "organic" only if they are independently certified as meeting USDA National Organic Program standards.
Natural. With the exception of meat and poultry, the term "natural" is unregulated. Foods labeled "natural," "all natural," and "100% natural"  might contain artificial ingredients, pesticides, herbicides, growth hormones, antibiotics, and GMOs.
Five USDA requirements for foods to be labeled organic:
1. Produced without genetic engineering. GMOs (genetically modified organisms) include the transfer of genetic information from one species to another to achieve a desired trait. While supporters of GMOs claim there are no dangers, many scientists warn that not enough research has been done to determine long-term risks to the environment and to those eating these foods. Use of GMOs has led to increased use of the toxic herbicide glyphosate, now classified as a probable human carcinogen.
2. Produced without sewage sludge. Conventional farming practices include application of sewage sludge to fields. This can introduce contaminants such as heavy metals to soil and foods.
3. Produced without ionizing radiation. Commonly used to preserve and increase the shelf life of conventionally-produced spices, meats, and fresh produce, this process is hotly contested.
4. Produced with allowed substances. In order to prevent harm to the environment or interfere with the nutritional value of food, the USDA has a long list of barred substances such as synthetic herbicides, pesticides, and ash from burning of manure.
5. Include only allowed ingredients. Certain packaged foods that are labeled as organic are allowed to contain certain non-organic ingredients. Artificial colors, flavors, and preservatives are not allowed.
How do I know if food is organic?
According to Organic.org, the USDA has identified for three categories of labeling organic products:
100 percent Organic: Made with 100 percent organic ingredients.
Organic: Made with at least 95 percent organic ingredients.
Made with Organic Ingredients: Made with a minimum of 70 percent organic ingredients with strict restrictions on the remaining 30 percent including no GMOs (genetically modified organisms). Products with less than 70 percent organic ingredients may list organically produced ingredients on the side panel of the package but may not make any organic claims on the front of the package.
The USDA Organic seal means facilities and farms that are organic-certified must have an organic system plan and records that verify compliance with that plan and are inspected annually and randomly.
Conventionally-grown produce has higher residues of herbicides and pesticides. A recent report by the Environmental Working Group even found notable levels of glyphosate in all the samples of mainstream breakfast cereals tested.
Conventional animal products are more likely to contain antibiotics, growth hormones, and heavy metals than their organic counterparts.
While more studies are needed to determine why organic foods are associated with lower risk of cancer, when you look at the USDA requirements above, you begin to see why foods that are not grown organically may pose health risks — not only to humans, but to animals in the environment.
And as we see more results come in, foods we formerly thought of as "healthy" and "wholesome" may now shift to the "dangerous" list.
Get to know your food labels, and as much as you can and choose organic foods for the health of you and your family. You can learn more about organic foods by going to the website of the Organic Consumers Association.
Blog
Posted by functionalhealthminute on November 2nd, 2018
Most of us have taken antibiotics to treat infections, whether for a nasty bug, a bad scrape, or after surgery. We tend to trust doctors' recommendation, however, new data about the alarming side effects of a class of antibiotics called fluoroquinolones makes it clear they should only be used as a last resort.
Fluoroquinolones are a class of broad-spectrum antibiotics commonly prescribed for infections of the kidneys, urinary tract, sinuses, and respiratory tract.
Known by names such as Cipro (ciprofloxacin), Cipro XR, Proquin XR, Levaquin (levofloxacin), Floxin, Noroxin, Avelox, Factive, and certain generics, any drug ending in "floxacin" is in this class.
The side effects — sometimes called "getting floxed" — are so severe, the Food and Drug Administration warns to avoid taking this family antibiotics unless there is absolutely no another option.
Fluoroquinolones increase risk of tendinitis and tendon rupture
While fluoroquinolones are known for various side effects, one that may come as a surprise is increased risk of tendinitis and tendon ruptures.
Fluoroquinolones have been shown to weaken and disrupt the underlying structure of tendons. Researchers propose the following causes:
A boost in levels of enzymes that damage soft tissue.
Interference with the way our bodies replicate DNA, essential to repair of minor damage that running might cause.
Disrupted blood flow to collagen in the muscles and tendons.
The Achilles tendon seems to be particularly susceptible, making fluoroquinolones especially problematic for runners.
The average person taking fluoroquinolones has a 70 percent greater risk of tendinopathy and a 30 percent greater risk of full rupture than someone taking a different class of antibiotics.
Signs might include tendon, join, and muscle pain, sometimes soon after taking the drug. However, the side-effect risks can continue for weeks after you stop taking the drug.
The higher your dose and the longer you take fluoroquinolones, the greater your risk of tendon problems.
The most vulnerable populations include:
Older people
People with kidney disease
Patients taking corticosteroid medications
Fluoroquinolones: a long history of side effects
Fluoroquinolones have been required for years to carry warnings to alert doctors and patients of increased risk of certain health issues. As time has revealed the true severity of the effects, the FDA has raised the bar and required them to carry its sternest "black box" warning.
Side effect alerts include:
In 2008, the FDA added a black box warning to fluoroquinolones regarding the increased risk of tendinitis and tendon rupture.
In 2011, the risk of worsening symptoms for patients with myasthenia gravis was added to the labeling rule.
In 2013, the FDA required labeling updates to reflect potential for irreversible peripheral neuropathy (serious nerve damage).
In 2016, the FDA enhanced warnings on all fluoroquinolones to the "black box" level regarding disabling and potentially permanent side effects involving tendons, muscles, joints, nerves and the central nervous system.
Because the risk of these side effects generally outweighs potential benefits to patients with acute bacterial sinusitis and uncomplicated urinary tract infections, the FDA determined that these drugs should only be used for as a last resort after other antibiotic classes were tried unsuccessfully.
As late as July 2018 the FDA announced a labeling change to strengthen warnings about the risks of mental health side effects and severe blood sugar disturbances.
Blood sugar disturbances. Both high and low blood sugar are already included as a warning on most fluoroquinolone labels, however the FDA added that these low blood sugar levels can lead to coma.
Mental health side effects. Across the fluoroquinolone antibiotic class, a range of mental health side effects are already described on the drug labels, including disturbances in attention, disorientation, agitation, nervousness, memory impairment, and delirium. The revised labels will make these side effects more prominent and more consistent across the drug class to better alert doctors and patients.
Fluoroquinolones help create antibiotic resistant bugs
Another reason to avoid this class of drugs is they appear to be especially good at creating antibiotic resistant bugs.
The effectiveness of fluoroquinolones at destroying bacteria associated with certain infections has dropped from 100 percent to about 70 percent.
Only use fluoroquinolones as a last resort
The spread of knowledge about the increased FDA warnings seems to be slow. While medical groups such as the American College of Obstetricians and Gynecologists, the Infectious Diseases Society of America, and the American Thoracic Society have stopped recommending fluoroquinolones as the first line of defense, studies show little reduction so far in the prescription of fluoroquinolones outside of hospitals.
The FDA recommends that whether you are an athlete, if you have a common infection such as bronchitis, sinusitis, or a simple urinary tract infection, don't agree to take these drugs unless you have no other option.
If your doctor wants to prescribe fluoroquinolones, make sure to tell them about any history of kidney disease, steroid use, or any previous issues with your tendons or muscles.
And remember that other serious side effects are possible, including nerve damage, confusion, hallucinations, and blood-sugar related coma.
Please contact my office for more information about how to treat infections without this dangerous class of drugs.
Blog
Posted by functionalhealthminute on October 26th, 2018
Your doctor says you have hypothyroidism and this explains feeling like crap, the crazy weight gain, and your distressing hair loss. But how do you know if Hashimoto's is causing your hypothyroidism? Hashimoto's is an autoimmune disease, meaning the immune system is attacking and destroying the thyroid gland.
Hashimoto's is responsible for more than 90 percent of hypothyroid cases. Chances are strong it's the cause of your low thyroid function too.
But if your doctor does not want to screen for Hashimoto's or if you would like to be sure, here are some tips to help you figure out if you have Hashimoto's hypothyroidism.
You feel worse despite taking your thyroid medication
One of the most common signs of Hashimoto's is you still have symptoms despite taking your thyroid meds. In fact, your doctor prescribes ever increasing doses as your thyroid function deteriorates. You may even notice no difference if you forget to take your meds. Why don't thyroid meds help in many cases of Hashimoto's? Because the immune system continues to attack and destroy the thyroid gland even though the meds may make your TSH levels look normal.
You swing back and forth between low thyroid and high thyroid symptoms
Swinging back and forth between under active and over active thyroid function is another common sign of Hashimoto's. One week you suffer from fatigue, headaches, constipation, depression, and low libido. The next week you have insomnia, a racing heart, anxiety, and tremors. This is because a flare up that damages thyroid tissue causes excess thyroid hormone to spill into the bloodstream. You may be misdiagnosed with anxiety or even bipolar disorder.
If you run blood tests during these surges and crashes you will see TSH also peaks and dips. TSH may even test as normal for short periods as its moves between these swings. This can lead to a misdiagnosis if you drew your blood during that time.
You have pernicious anemia, celiac disease, or other autoimmune diseases
Autoimmune diseases such as Hashimoto's are the result of an imbalanced immune system. It's very common for people with one autoimmune disease to develop more. This is because the imbalanced system becomes overly sensitive and loses tolerance to new tissues in the body.
If you have hypothyroidism and other autoimmune diseases, chances are you also have Hashimoto's. Pernicious anemia (an autoimmune disease that causes B12 deficiency), celiac disease, or a gluten intolerance are all commonly linked to Hashimoto's.
If you think you might have Hashimoto's, see if any of these symptoms apply to you.
Under active thyroid symptoms
Feeling tired or sluggish
Feeling cold — hands, feet, all over
Require excessive amounts of sleep to function well
Weight gain despite adhering to a low-calorie diet
Gaining weight easily
Difficult, infrequent bowel movements
Depression and lack of motivation
Morning headaches that wear off as the day progresses
Outer third of eyebrow thins
Thinning of hair on scalp, face, or genitals, or excessive hair loss
Dryness of skin and/or scalp
Mental sluggishness
Over active thyroid symptoms
Heart palpitations
Inward trembling
Increased pulse rate, even at rest
Feeling nervous and emotional
Insomnia
Night sweats
Difficulty gaining weight
Confirming Hashimoto's
Symptoms are important but a blood test provides the proof you may need to convince doctors or family members. Look for these markers:
Thyroid peroxidase antibodies (TPO Ab). In most cases of Hashimoto's the immune system attacks TPO, an enzyme that triggers thyroid hormone production.
Thyroglobulin antibodies (TGB Ab). You should also test for antibodies to TGB, which the thyroid uses to produce thyroid hormones.
Thyroid stimulating hormone antibodies (TSH Ab). This test can identify Graves' disease (hyperthyroidism), although sometimes TSH antibodies can be elevated in Hashimoto's. On lab tests, this marker is often labeled thyroid stimulating immunoglobulin (TSI). If your autoimmune thyroid condition is advanced, you have multiple autoimmune diseases, and/or you react to bioidentical thyroid meds but not synthetic, you may also have antibodies to T4 and T3.
When your test comes back negative despite massive symptoms
Don't despair if your test comes back negative even though you have all the classic symptoms. Because the immune system and inflammation wax and wane, you may have had your blood draw during a time the immune system is not attacking the thyroid gland. However, if you're test is positive this confirms Hashimoto's hypothyroidism and that the immune system should be a target for therapy. Ask my office for more advice on managing Hashimoto's hypothyroidism using functional medicine.
Blog
Posted by functionalhealthminute on October 19th, 2018
Even if you eat all organic, many oat-based foods such as cereal, granola, instant oats, and bars contain glyphosate, the toxic weed-killer in Roundup.
The independent study commissioned by the Environmental Working Group (EWG) measured levels of glyphosate in 45 samples of products made with conventional oats, and 16 samples made with organically grown oats. The results were shocking.
Thirty one of 45 samples made with conventional oats had 160 ppb or more of glyphosate, higher than what the EWG considers protective of children's health.
In the organic products, glyphosate was detected at concentrations of 10 ppb to 30 ppb in 5 of 16 samples — well below the EWG health benchmark, but still present.
Organic farming prohibits use of glyphosate, so how does it get in organic food? It could drift on the wind from nearby conventional crop fields or enter by cross-contamination at a facility that handles non-organic crops.
According to the EWG, "The EPA has calculated that 1- to-2-year-old children are likely to have the highest exposure, at a level 2x greater than California's No Significant Risk Level and 230x EWG's health benchmark."
Glyphosate: Not just an herbicide
Glyphosate is the active ingredient in Roundup, the most heavily-used weed killer worldwide. Used widely in the US on at least 70 crops from corn, soy, oats, and wheat, to fruits, nuts and vegetables, the EWG states that more than 250 million pounds of glyphosate is sprayed on American crops yearly.
A systemic herbicide, when applied to the foliage of broadleaf plants, weeds, and grasses, glyphosate is absorbed through the tissues to kill them.
While most of the public knows of Roundup as an herbicide, it is also commonly used in a pre-harvest application called "dessication." Applied 7 to 10 days before harvest, it has the following effects:
Acts as a drying agent on crops where uneven drying might risk ruining the harvest.
During wheat harvest it can result in slightly higher crop yield by triggering plants to release more seeds.
Pre-harvest application can initiate early harvest if weather conditions threaten the crop.
Encourages earlier ripening for earlier replanting of a new crop.
Reduces green material in fields that would otherwise strain farm machinery during harvest.
The "dessication" method was first suggested in the 1980s and has become routine in North America in the past 15 years. It is also catching on widely in the UK.
Most people assume glyphosate and Roundup are used only on GMO products, but it is also sprayed just before harvest on non-GMO oats, barley, wheat, and beans.
Cancer concern
While for years glyphosate was thought to be safe, recent studies have pointed to major health concerns from cancer to the disruption of gut bacteria that underlies many chronic illnesses.
While herbicide makers and the EPA deny glyphosate's dangers, in 2015 the World Health Organization classified it as "probably carcinogenic to humans."
While hundreds of other Roundup-related court cases are pending, in a 2018 landmark case, Monsanto was ordered by a California jury to pay $289 million in damages to a man dying of cancer, reportedly caused by repeated exposure to Roundup and other glyphosate-based weed killers in his job as a school groundskeeper.
Cancer not the only concern being researched
In addition to cancer risk, glyphosate also harms our gut bacteria.
Glyphosate also enhances the damaging effects of other chemical toxins in the environment. The effects manifest slowly over time damaging cellular systems throughout the body.
Monsanto claims that Roundup is harmless to animals and humans because its mechanism of action (called the shikimate pathway) is absent in all animals.
However, this pathway is present in bacteria, which is key for understanding how it can cause systemic harm in humans and animals.
Glyphosate disrupts beneficial bacteria thus allowing pathogens such as the highly toxic Clostridium botulinum to overgrow and take over the gut environment.
 Disruption of the gut biome is an issue which underlies many diseases and conditions including:
Gastrointestinal disorders
Depression
Diabetes
Obesity
Heart disease
Autism
Infertility
Cancer
Alzheimer's disease
Autoimmunity
In addition to the direct concerns for human health, environmental concerns exist as well:
Mounting weed resistance to the toxin, requiring stronger and stronger applications.
Demise of the monarch butterfly population.
Honey bees exposed to glyphosate lose some of their beneficial gut bacteria and become more susceptible to infection and death from harmful bacteria.
Despite resistance from herbicide producers, glyphosate has been banned or restricted by the following countries:
Belgium
Bermuda
Colombia
Netherlands
Sri Lanka
El Salvador
France
Saudi Arabia
Kuwait
Qatar
Bahrain
Oman
UAE
In addition, towns in many states have taken a stand against the chemical.
Organic or not, check your brands
What can you do to reduce the impact of glyphosate for yourself and your family? First, eat organic produce whenever you can. Secondly, look out for the following products from the EWG study and know their risk level:
Potentially dangerous to children:
Back to Nature Classic Granola
Quaker Simply Granola Oats, Honey, Raisin and Almonds
Nature Valley Granola Protein Oats 'n Honey
Giant Instant Oatmeal Original Flavor
Quaker Dinosaur Eggs, Brown Sugar, Instant Oatmeal
Great Value Original Instant Oatmeal
Umpqua Oats, Maple Pecan
Market Pantry Instant Oatmeal, Strawberries & Cream*
Cheerios Toasted Whole Grain Oat Cereal
Lucky Charms (without marshmallows)
Barbara's Multigrain Spoonfuls, Original, Cereal
Kellogg's Cracklin' Oat Bran oat cereal*
Nature Valley Crunchy Granola Bars, Oats 'n Honey
Quaker Steel Cut Oats
Quaker Old Fashioned Oats
Bob's Red Mill Steel Cut Oats*
Contains safe amounts of glyphosate:
Back to Nature Banana Walnut Granola Clusters
KIND Vanilla, Blueberry Clusters with Flax Seeds
Kellogg's Nutrigrain Soft Baked Breakfast Bars, Strawberry
Nature's Path Organic Old Fashioned Organic Oats
Whole Foods Bulk Bin conventional rolled oats
Bob's Red Mill Organic Old Fashioned Rolled Oats
Contained no glyphosate in any tests:
Nature's Path Organic Honey Almond granola
Simple Truth Organic Instant Oatmeal, Original
Kashi Heart to Heart Organic Honey Toasted cereal
Cascadian Farm Organic Harvest Berry, granola bar
365 Organic Old-Fashioned Rolled Oats
*This product underwent multiple tests and tested above the dangerous level in one or more and below the dangerous level in one or more.
Blog
Posted by functionalhealthminute on October 11th, 2018
In functional medicine we look at diet and lifestyle strategies to prevent or reverse disease, calm inflammation, and slow the aging process. However, other overlooked but extremely important aspects to your health are your general happiness, well-being, and attitude. Science shows happiness and positivity are correlated with better health. If you are not naturally happy, not to worry, simply putting forth small and regular efforts in the direction of happiness, such as writing in a gratitude journal, has been shown to improve health.
In what is thus far the most comprehensive study on what makes people happy, researchers looked at the lives of Harvard graduates, blue collar workers, and women spanning almost a decade. From that data, they found six common themes that ran through the lives of the happiest lifelong subjects.
1. Avoid smoking and alcohol. Researchers found those with lifelong smoking and alcohol habits were unhappier than those who abstained. Among the study subjects, not smoking was the most important factor in healthy aging.
Likewise, the study showed that alcohol robbed people of happiness and sabotaged their relationships (healthy relationships are one of the six factors of happiness).
In functional medicine we know smoking and regular alcohol consumption make it hard to be healthy and happy for other reasons. Smoking robs your brain of oxygen, degenerating it more quickly. This has an effect not only on your brain function, personality and mood, but also on the health of your body. Regular alcohol consumption has also been shown to more quickly degenerate the brain and promote leaky gut and inflammation.
2. A college education. Despite income, social class, or IQ, college-educated research subjects were happier in the long run. Those with higher education tended to take better care of their health and avoid destructive habits like smoking and drinking. Exercising your intellectual curiosity is also good for the brain at any age and despite your education.
3. A happy childhood. Ok, this one is unfair for a lot of people. Feeling loved by one's mother was a bigger predictor of lifelong happiness despite income or IQ. Coping well with adolescence was another predictor. But not to worry if your childhood has been something only from which to recover. Caring, loving friendships and relationships have been shown to compensate for damaging childhoods, and those are factors you can develop through self-work.
4. Good relationships. Mutually heathy, loving, and supportive relationships were found to be fundamental to happiness across all the study subjects' lives. This includes continually widening your social circles so that if some friends fall away new ones to fill their place.
5. Good coping skills. No one is spared from bad stuff happening. However, happier people are more resilient and better able to cope with hardship. This can be a learned skill, even if you need a therapist's help. Coping skills include altruism, creating good outcomes out of bad situations, staying focused on the bright side, and keeping a sense of humor.
6. Giving back. The happiest study subjects intuitively followed a path that spiritual traditions have espoused for millennia — happiness is found through service. As they matured, the study subjects who served in building community and relationships thrived best. This includes mentoring, coaching, consulting, and otherwise selflessly sharing the fruits of well-earned wisdom.
Sometimes it can be difficult to "practice happiness" when we feel terrible. One of the most rewarding aspects to a functional medicine recovery journey is a boon to your general mood, well-being, and sense of love. Ask my office how we can help you shift your health and happiness into the right direction.
Blog
Posted by functionalhealthminute on October 5th, 2018
Fats are a hot topic of debate in the health-conscious community, and recent reports have made it hard to separate facts from fear-mongering. Canola and coconut oils are two popular fats that have received a lot of attention over the years, and thankfully recent studies are showing us more clearly which fats to embrace, and which to avoid.
Understanding fats
To understand which fats are healthy, it's helpful to understand "good" HDL and "bad" LDL cholesterol, small fat and protein packages that transport cholesterol throughout the body.
High-density lipoprotein (HDL) or "good" cholesterol helps protect your arteries from cholesterol and removes excess arterial plaque.
Low-density lipoprotein (LDL) or "bad" cholesterol can accumulate in the arteries to form plaque that narrows them and makes them less flexible (atherosclerosis).
Triglycerides. Elevated levels are linked to heart disease and diabetes. Risk factors include smoking, physical inactivity, excessive drinking, overweight, and a diet high in sugars and grains.
Particle size matters
HDL, LDL, and triglycerides come in small and large particles. While the large particles are practically harmless, the small, dense particles are more dangerous. They can lodge in arterial walls, leading to inflammation, plaque buildup, and damage that eventually leads to heart disease.
When considering test results, your doctor will note:
HDL levels versus LDL levels
Triglyceride levels
The ratio between triglycerides to HDL
The ratio between total cholesterol and HDL
The size of the particles
Here's where the former warnings about fats and cholesterol have been misleading: We now understand that more important than knowing your total cholesterol is knowing the ratio between your HDL and your LDL, and especially the size of the particles.
In addition, the Mayo Clinic says many doctors now believe that for predicting heart disease risk, total non-HDL may be more useful than calculating your cholesterol ratio. Non-HDL cholesterol is figured by subtracting your HDL cholesterol number from your total cholesterol number.
Finally, either option appears to be a better risk predictor than your total cholesterol level or simply your LDL level.
Note: In some cases, people have a genetic tendency toward extremely high cholesterol. In those situations, it may take more than diet to manage cholesterol levels.
Should I consume saturated fats?
Sourced from tropical oils and animal products, saturated fats are typically solid or semi-solid at room temperature. Common dietary sources include beef, pork, lamb, poultry skin, high-fat dairy, palm oil, and coconut oil.
Saturated fat sits at the forefront of the debate about dietary oils. Why? For years, we've been warned that it increases the risk for cardiovascular disease because it raises LDL, the "bad" type of cholesterol.
This recommendation was based on four hand-picked studies done nearly 40 years ago and doesn't reflect recent studies that shine a different light on fat intake. What the studies didn't do is take into consideration other things saturated fats do to help balance the equation:
Raise HDL ("good") cholesterol.
Change LDL ("bad") cholesterol from small, dense particles — dangerous for heart health — to large particle LDL, which does not increase heart disease risk.
Support brain health.
Possibly reduce stroke risk.
In fact, a recent meta-analysis of studies showed there is no significant evidence that dietary saturated fat is associated with an increased risk of coronary heart disease or cardiovascular disease.
For some people there are legitimate reasons to moderate saturated fat intake:
Saturated fat intake can be associated with lighter, less restorative, more disruptive sleep (yet increased fiber can help increase sleep quality).
ApoE4 carriers (increased Alzheimer's risk) see a much higher spike in LDL cholesterol from high saturated fat in the diet, without a matching rise in HDL. They may benefit from lower intake of saturated fat which can lower LDL cholesterol and improve HDL/LDL ratio.
A small percent of the population does experience a skyrocketing increase in LDL concentrations along with increased inflammation levels measured by C-reactive protein.
Ask my office about a diet that is sufficient in healthy fats, void of bad fats, and customized to your dietary needs.
Blog
Posted by functionalhealthminute on September 28th, 2018
When we go to the doctor with symptoms of acid reflux, gas, bloating and heartburn, typically the diagnosis of high stomach acid is based purely on symptoms — not a lab test for stomach acid levels — resulting in a prescription for antacids, histamine type 2 receptor agonists (H2 blockers), Proton Pump Inhibitors (PPIs), or even surgery.
For some people these remedies get to the root cause, however for a large percentage they fall far short of the real target and actually serve to increase the problem.
Antacids reduce stomach acid temporarily, then more acid is automatically produced to bring the stomach back to its intended pH level. This only treats the temporary symptoms and does nothing to fix the actual problem.
H2 blockers block a substance in the body that encourages acid production in the stomach. They work more slowly than antacids and are intended to last for longer periods of time. On the down side, they stop production of pepsin, a digestive enzyme necessary for breaking down protein.
Proton pump inhibitors permanently block an enzyme that tells your stomach to produce acid.
All of these methods are linked to serious side effects and can even contribute to the root causes for continued chronic low stomach acid and other serious health conditions.
5 Ways to test stomach acid levels
Because hypochlorhydria isn't well known to most patients, many never trace it back to their chronic health condition and they continue to suffer.
The good news is multiple options exist for testing stomach acid levels, which will help you create a clear game plan for remedying the situation at its foundation.
1. Gastric acid secretion test. Highly invasive and expensive, this test is typically done if a patient is diagnosed with a stomach ulcer. It can be helpful to track if anti-ulcer medication is working and to see if material from the intestines is coming back into the stomach.
2. The Heidelberg Stomach Acid Test. Considered the gold standard test for hypochlorhydria, a small capsule with a radio transmitter is ingested to measure the pH of the stomach as you drink a solution with baking soda (reduces acidity). The baking soda will naturally neutralize the HCL in the stomach. If the body does not return it to normal, it's a sign of hypochlorhydria.
This test provides a graph showing your specific stomach response to the baking soda challenge, and can help determine if you have hypochlorhydria, hyperchlorhydria (high acid), or achlorhydria (complete lack of acid). At a cost of about $350, this test is not covered by most insurance plans.
3. CBC and CMP. These are common factors on a metabolic blood panel, typically covered by insurance. A skilled clinician can diagnose hypochlorhydria by taking into account these lab results in combination with your symptoms.
4. Betaine HCl challenge. An at-home test considered to be quite reliable, however false positives are possible so it's recommended to repeat the test three times. The betaine HCl costs about $20. If you have low stomach acid, you can then take it to help restore your HCl levels.
Buy Betaine HCl with pepsin.
Eat a high-protein meal containing at least 6 ounces of meat (veggies are allowed with this).
In the middle of the meal (not the beginning) take one betaine HCl pill.
Finish the meal and observe what happens.
Possible outcomes:
1. You notice no symptoms. This is likely a sign of low stomach acid.
2. Indigestion. Burning, heat, or heaviness in your chest likely indicate adequate stomach acid levels.
It is recommended to repeat the betaine HCl challenge two or three times to confirm your results. Three positive tests are a good indication of low stomach acid.
False positives are possible if:
You consume too little protein. A low protein meal doesn't require much acid, so the betaine HCl can cause too much increase in acid.
You took the capsule before the meal, which can cause indigestion.
You have esophageal sphincter dysfunction. A hiatal hernia or poor esophageal sphincter tone can cause increased indigestion symptoms. Rule this out with a medical exam if you suspect it.
5. Baking soda stomach acid test. While not as accurate as the above tests, this is a free at-home test you can use to get an indication of your stomach acid levels. The results can vary from person to person depending on interpretation of the results. Some use it as a baseline measure and to track changes over time.
First thing in the morning, before eating or drinking anything:
Mix ¼ tsp baking soda in 4 to 6 ounces of cold water.
Drink the baking soda solution.
Time how long it takes for a burp to occur. Time it for up to 5 minutes:
If you have not burped within five minutes, it may be a sign of insufficient stomach acid. Early and repeated burping may be due to too much stomach acid (do not to confuse this with small burps from swallowing air when drinking the solution). Any burping after 3 minutes is an indication of low stomach acid levels.
Associated tests
Low stomach acid can be associated with other health issues that have far-reaching consequences. If you suspect low stomach acid, ask our office about testing for the following:
B12 levels: Intrinsic factor is a glycoprotein in the stomach necessary for absorption of vitamin B12. When stomach acid is too low, intrinsic factor can't do its job. This results in vitamin B12 deficiency, which is a serious health concern.
Homocysteine levels: Stomach acid is important for proper absorption of vitamin B12, a key factor in methylation that keeps inflammatory homocysteine at the right levels. When B12 is low, homocysteine elevates.
Supporting healthy stomach acid
Eat protein foods at the beginning of your meal to stimulate the digestive enzymes necessary for digesting protein.
Chew thoroughly. This is one of the most important parts of digestion. Food proteins need to be broken down to be properly digested.
Limit liquid intake during meals until at least 30 minutes after a meal to allow for proper stomach acid production, pathogen sterilization, and protein metabolism.
Stay hydrated between meals to support proper gut motility; this pushes the contents of the intestines out of the body instead of back into the stomach. This is very important for those who are prone to SIBO.
Betaine hydrochloride supplements help support healthy gut function and safely restore normal gastric acidity. (Do not confuse betaine HCl with anhydrous betaine, a methyl-donor nutrient taken to control homocysteine levels.)
Always take the betaine HCL either half-way through the meal or right at the end of the meal. Taking it before a meal may create a false experience of heartburn and can turn off stomach acid production for this meal. Caution: Do not take HCL if you are taking any NSAIDs such as ibuprofen, Tylenol or aspirin.
HCl with pepsin. Add these to your diet when you consume protein. When you feel warmth in your stomach, that means you are taking enough. Then back it down a notch and monitor your response. Some people need one capsule, others need more as everyone is unique.
Pepsin. Typically used in conjunction with HCl, pepsin is considered very safe when administered to assist digestion.
Digestive enzymes help to break down food proteins. Make sure to get a high-quality blend.
Apple cider vinegar. One tablespoon in a bit of water right before a meal can help with digestion.
Fermented foods such as sauerkraut, kimchi, pickles, pickled ginger, and water kefir contain organic acids, enzymes and probiotics to assist with proper digestion. They are also anti-microbial and fight H. pylori, arch enemy of stomach acid production.
Taking the time to improve your stomach acid levels will make a huge difference in your symptoms and quality of life. Please contact my office for more help.
Blog
Posted by functionalhealthminute on September 22nd, 2018
New research shows those powerful and toxic household disinfectants do more than kill germs — they also kill off vital gut bacteria and shift your gut microbiome signature to promote obesity.
Our gut microbiome consists of several pounds of gut bacteria and research increasingly shows how powerfully these bacteria influence our overall health.
The composition of the gut microbiome determines much about our immune health, personality, brain function, and weight. In fact, scientists are increasingly discovering a connection between our microbiome signature and a propensity toward obesity.
For instance, being born via C-section, bottle feeding versus breast feeding as an infant, and frequent antibiotic use in childhood has been associated with a much higher risk of obesity.
Also, both mice and human studies shows that inoculating the gut of an obese subject with the gut bacteria of a thin subject causes swift weight loss. The reverse is also true — thin mice quickly become fat when inoculated with the gut bacteria of obese mice.
Now, a new study adds more weight to these findings by showing that multi-surface cleaning disinfectants are another factor that promote an obesity microbiome. Children who grow up in households that use these products regularly are more prone to obesity.
The Canadian study showed that three-year-old children who grew up in homes where these products were used two or more times a week were more overweight than their peers who grew up in homes where these products were used less often or not at all.
The bacterium scientists looked at is called Lachnospiraceae. In animal studies, higher levels of Lachnospiraceae is associated with increased body fat and insulin resistance. Insulin resistance is a stepping stone condition to diabetes and is often found in people with obesity.
Fecal samples from children in homes that used eco-cleaners or detergents free of the bacteria-killing ingredients did not show the same elevated levels of Lachnospiraceae.
It was important in the study to look at the home environments three-year-olds grew up in because microbiome researchers find that our lifelong gut microbiome is largely determined by age three.
Although more work needs to be done in this arena, animal studies have produced similar results.
Can you alter your gut microbiome signature?
Although it looks like the gut microbiome signature we develop in infancy plays a large role in our lifelong health, it is not completely set in stone.
In fact, the gut microbiome is increasingly being viewed as a dynamic organ that can change composition in as little as three days. The foods you eat profoundly influence your gut bacteria.
The best strategy to promote a healthy gut microbiome that favors fat burning over fat storage, healthy immunity, and balanced brain function is to eat a large and diverse array of produce, mainly vegetables, at every meal. It's important to eat many different kinds of produce on a regular basis. Gut bacteria health is based on diversity, which is created by a diverse produce-based diet.
Gut bacteria also respond positively to regular exercise, an environment and diet as free of environmental chemicals as possible, and consumption of fermented and cultured foods and drinks, such as kefir water, kimchi, and sauerkraut.
Ask my office for more ways to promote a healthy gut microbiome.
Blog
Posted by functionalhealthminute on September 14th, 2018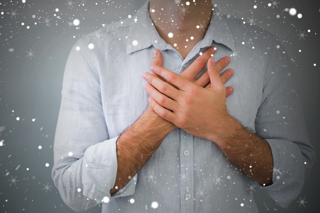 While most doctors prescribe antacids to lower stomach acid for heart burn and acid reflux, the real culprit may be that your stomach acid is already too low. This is called hypochlorhydria and it plays a role in autoimmune diseases such as Hashimoto's hypothyroidism.
Sufficient stomach acid, or hydrochloric acid (HCl), is necessary to:
Protect the body from pathogens. When we consume food, bacteria and other microorganisms come along with it. Stomach acid helps neutralize the ones we don't want in our bodies. HCl also acts as a barrier against bacterial and fungal overgrowth of the small intestine. This is important to preventing inflammatory compounds into the bloodstream where they can trigger Hashimoto's hypothyroidism.
Activate pepsin. HCl triggers the production of pepsin, which helps break down proteins to be absorbed in the small intestine. When proteins are not adequately digested, they can escape into the bloodstream where they trigger inflammation food sensitivities.
Digest proteins. If you have ever made ceviche or marinated meat in vinegar or lemon, you can see how acid breaks it down. Our stomach acid works much more quickly and efficiently than this.
Activate intrinsic factor. Stomach acid helps activate intrinsic factor, a glycoprotein made in the stomach that is necessary for absorption of vitamin B12.
Stimulate delivery of bile and enzymes. Adequate stomach acid stimulates release of bile from the liver and gall bladder and digestive enzymes from the pancreas. This also supports digestion of carbs, fats, and vitamins A and E.
Close the esophageal sphincter. Located between the stomach and the esophagus, the esophageal sphincter protects the delicate tissue of the esophagus from the strong acids of the stomach.
Open the pyloric sphincter. Stomach acid helps open this gateway between the stomach and the small intestine.
Absorb vitamins and minerals. Absorption of folic acid, ascorbic acid, beta carotene and iron are made more bioavailable by HCl in the digestive tract. Low stomach acid can cause poor absorption of calcium, magnesium, copper, chromium, manganese, selenium, vanadium, zinc, molybdenum and cobalt.
The gut is the seat of the immune system and all of these functions are vital for healthy gut function that can help you manage your Hashimoto's hypothyroidism and prevent inflammation and flare ups.
Hypochlorhydria is under diagnosed
An estimated 90 percent of the population suffers from hypochlorhydria (low stomach acid), yet most of us have never heard of it.
When stomach acid is too low your body cannot digest food thoroughly. The food in the stomach begins to rot and putrefy, the small intestine attempts to reject it, and the rotten food moves back up into the esophagus. While the food is not acidic enough for the small intestine, it is far too acidic for the esophagus.
In addition, low stomach acid leads to bacterial overgrowth, gut inflammation, increased food sensitivities, and higher risk for inflammatory disorders such as Hashimoto's hypothyroidism.
Key hypochlorhydria signs and symptoms include:
Burping, bloating, gas after meals
Upset stomach after eating
Nausea when taking vitamins and supplements
Indigestion, heartburn, acid reflux
Diarrhea
Desire to eat when not hungry
Undigested food in stool
Fatigue
Gut infections
SIBO (small intestine bacterial overgrowth)
Iron deficiency anemia
Deficiencies of vitamin B-12, calcium, and magnesium
Taking supplemental HCl can help support your own production and help you better digest your food. Take just enough so it doesn't cause burning. If taking even a little bit causes burning, you may have ulcers and an H. Pylori infection, which are not uncommon with hypochlorhydria.
Ask my office for more advice on improving your digestion, relieving your heartburn symptoms, and managing your Hashimoto's hypothyroidism.
Blog
Posted by functionalhealthminute on September 7th, 2018
If you're getting your TSH levels checked to monitor your thyroid health, it's best to get that done in the morning. Otherwise your results may come back normal even though you have hypothyroidism.
All the body's hormones follow a daily rhythm, including thyroid hormone. This means there are times of the day when it naturally higher or lower. Researchers tested the blood of hypothyroid subjects both before 8 a.m. and again between 2 and 4 p.m.
In hypothyroid patients both untreated and on thyroid medication, TSH dropped was substantially lower during the afternoon test. This means an estimated 50 percent of people with hypothyroidism are not being diagnosed.
In the untreated group, TSH was 5.83 in the morning and 3.79 in the afternoon. In the treated group, TSH was 3.27 in the morning and 2.18 in the afternoon.
A 2004 study also showed late morning, non-fasting TSH was 26 percent lower compared to early morning, fasting TSH. This means even a late morning blood draw could result in a failure to diagnose.
TSH blood test timing and functional medicine ranges
The timing of your blood draw plays an important role in reading a thyroid panel. However, there is more to it.
Even with an early morning blood draw, many doctors will still fail to diagnose hypothyroidism because they use lab ranges that are too wide and that do not reflect genuine thyroid health.
Many doctors still use a hypothyroidism TSH range of 0.5 to 5.0 e
ven though the American Association of Clinical Endocrinologists recommends 0.3 to 3.0.
In functional medicine we use an even narrower range of 1.8 to 3.0. We also know that only looking at TSH can miss hypothyroidism.
For example, TSH may be normal but other thyroid markers are off. That's why it's important to order a thyroid panel that includes total and free T4 and T3, reverse T3, free thyroxine index (FTI), T3 uptake, and thyroid binding globulins. Many conditions can cause poor thyroid function, including inflammation, hormonal imbalances, and chronic stress. Ordering these other thyroid markers provides more insight into such imbalances.
Always include a test for autoimmune Hashimoto's hypothyroidism
In addition to these markers, anyone with symptoms of hypothyroidism should also test for Hashimoto's, an autoimmune disease that attacks and destroys the thyroid gland.
Why? About 90 percent of hypothyroidism cases in the US are caused by Hashimoto's. To screen for Hashimoto's, order TPO and TGB antibodies.
Thyroid medications may be necessary to support thyroid function, but they do not address the autoimmunity attacking the thyroid gland. Failing to manage Hashimoto's increases the risk of developing other autoimmune diseases such as pernicious anemia, rheumatoid arthritis, vitiligo, and Type I diabetes. It will also make it more difficult to manage your symptoms.
Ask my office how to properly test and manage your thyroid function.